The trio makes it out of the elevator when an ST unit ambushes them and shoots Irons in the cheek. Of course they fire back but Irons lies motionless on the ground. While certain he's dead, the trio never checks for life.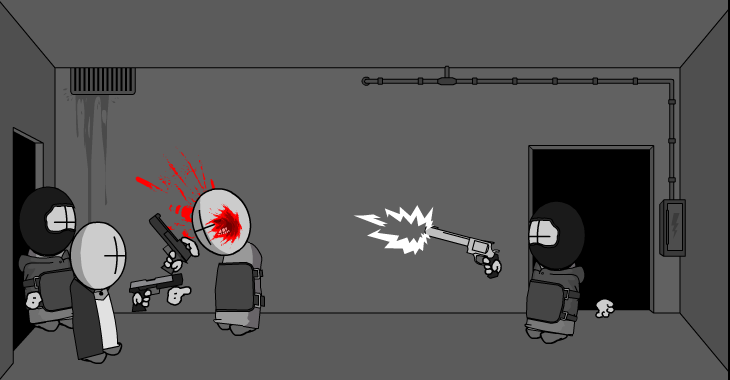 The now duo make their way outside to find the extraction point. Finally, they're free. They get into the escape truck to go back to base. It's here that they meet Sanford and Deimos, with their driver being Hank. But here's the catch; this isn't Sanford and Deimos, or Hank. These are fanatics of them, joining MWR to try and please them (Like the fans in Hotline Miami 2). Anyway, they also found out these guys planted bombs in the base and are about to detonate them.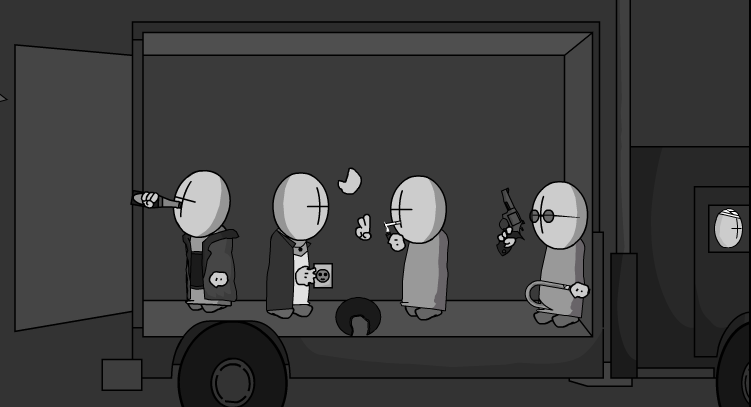 This was a short episode, next one will involve The One and his return, maybe Sheriff Leo too?