The group gets to the base, and Biro, Nick, and Wilbur are chosen to be the first 3 that come in, with the others defending just in case. The 3 get in and kill the only person who was in the room, with Wilbur taking his sunglasses. However, more people in the dozens arrive and Biro takes care of them.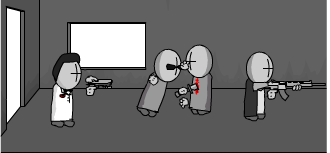 At first it's too much for the 3, considering their combined weaponry of a rifle, a deagle, and a knife, but luckily the 3 hear the gunshots and come in to help. They succeed, of course.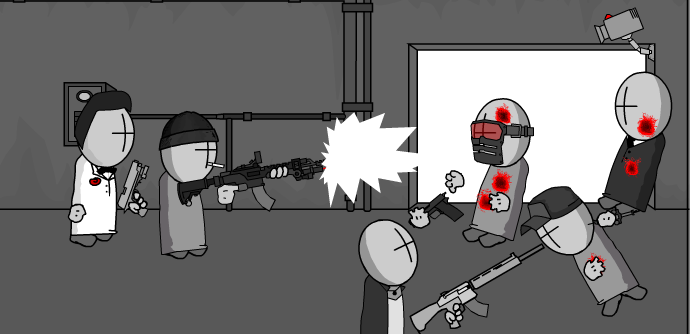 Cody grabs a heavy rifle and kills 2 guards (i know i forgot to give the sunglasses and hands to the agent) as Biro kills an officer as he tries to give himself adrenaline, whilst grabbing the fallen gun of a guard who was shot by Cody. Nick follows along, and later another person arrives but is spared by the squad, and is bribed to get the hell out. On camera, Officer Gemini sees the chaos and contacts Sheriff Leo to find an escape. When he sees that the crew is headed to the courtyard, he makes his way to the roof.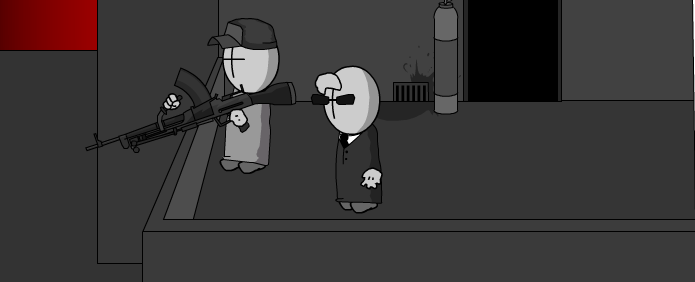 There, he awaits, with a random agent, to start the onslaught against the squad.
The squad makes it right before the courtyard. Logan, Tyler, and Nick have a conversation while Cody prepares the door behind the squad to close and right in front to open, unknowing to what's going to happen.
To be continued